The Kiddie Pool, Reimagined
The QUADRO Evolution with the Pool Liner XS makes for a unique play experience. Build a large multifunctional play table that you can fill with sand or balls. Or just sit your baby inside with their toys to keep them at arm's length while doing something else.
But the ultimate use of this play table is water! Baby's first impression of pool fun on hot summer days.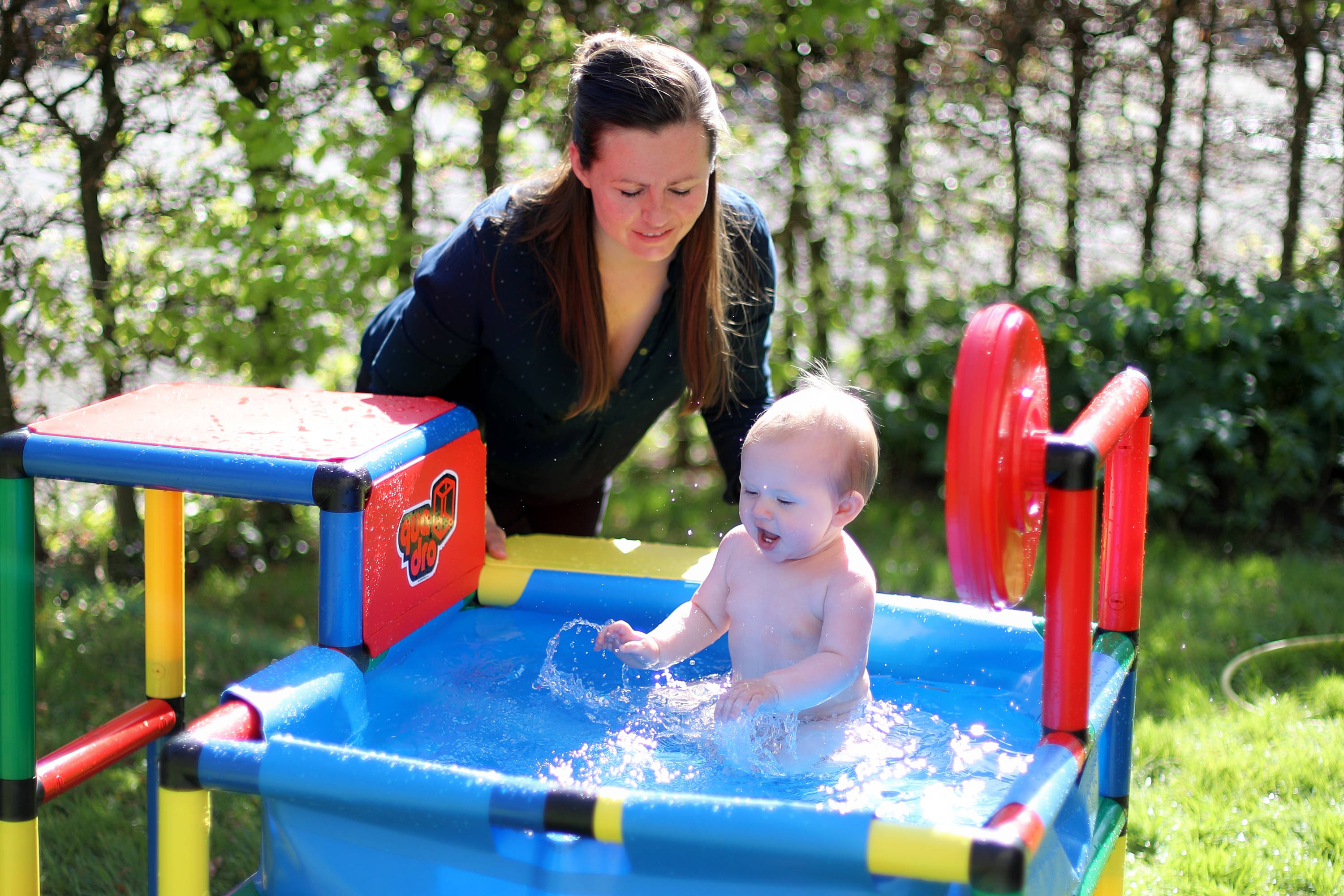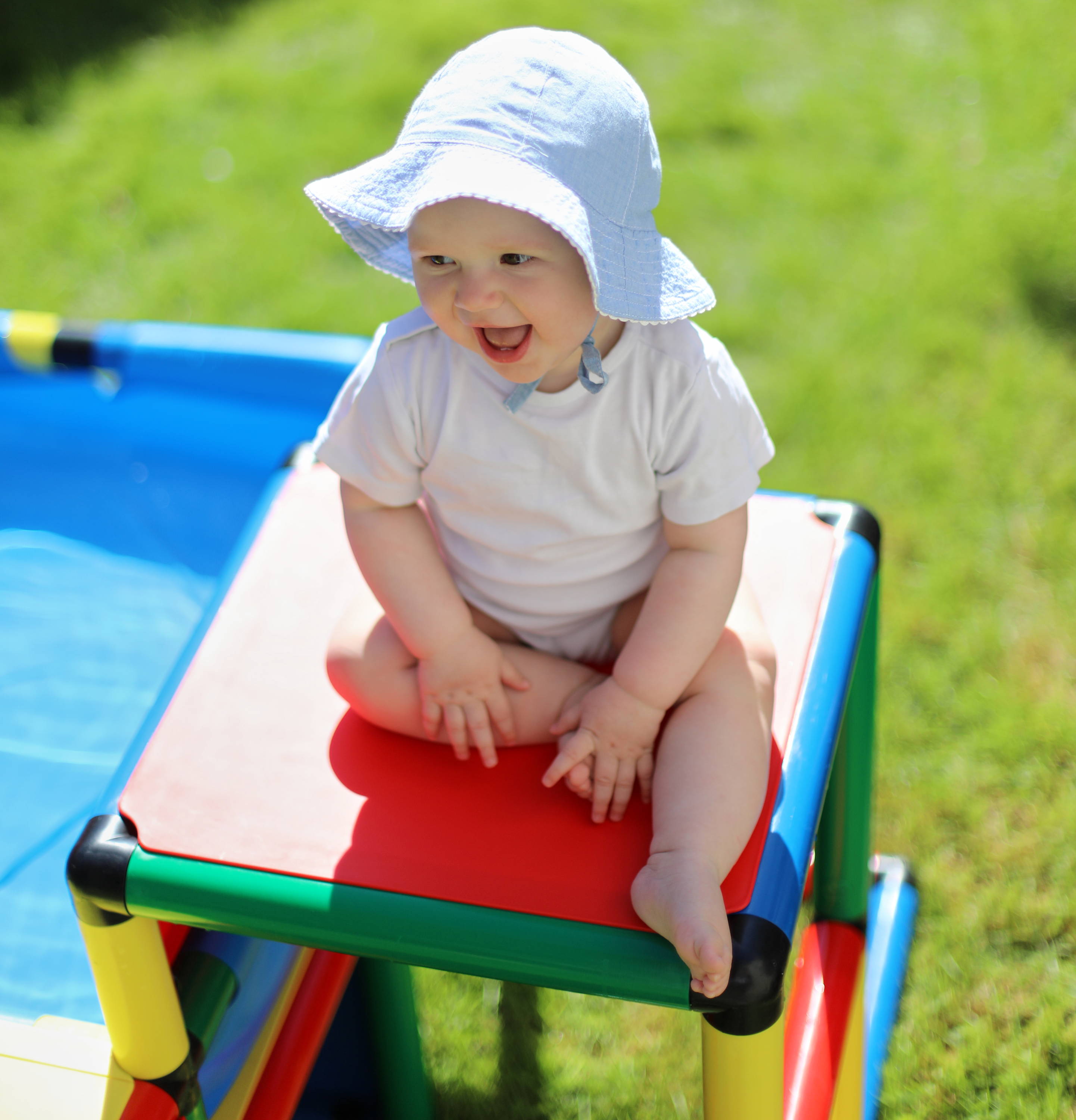 A small platform can be used for placing drinks or snacks. You can also use it to seat your child while drying them off.
Find a storage box built into the side for putting toys away. A 40 x 20 cm panel serves as the lid.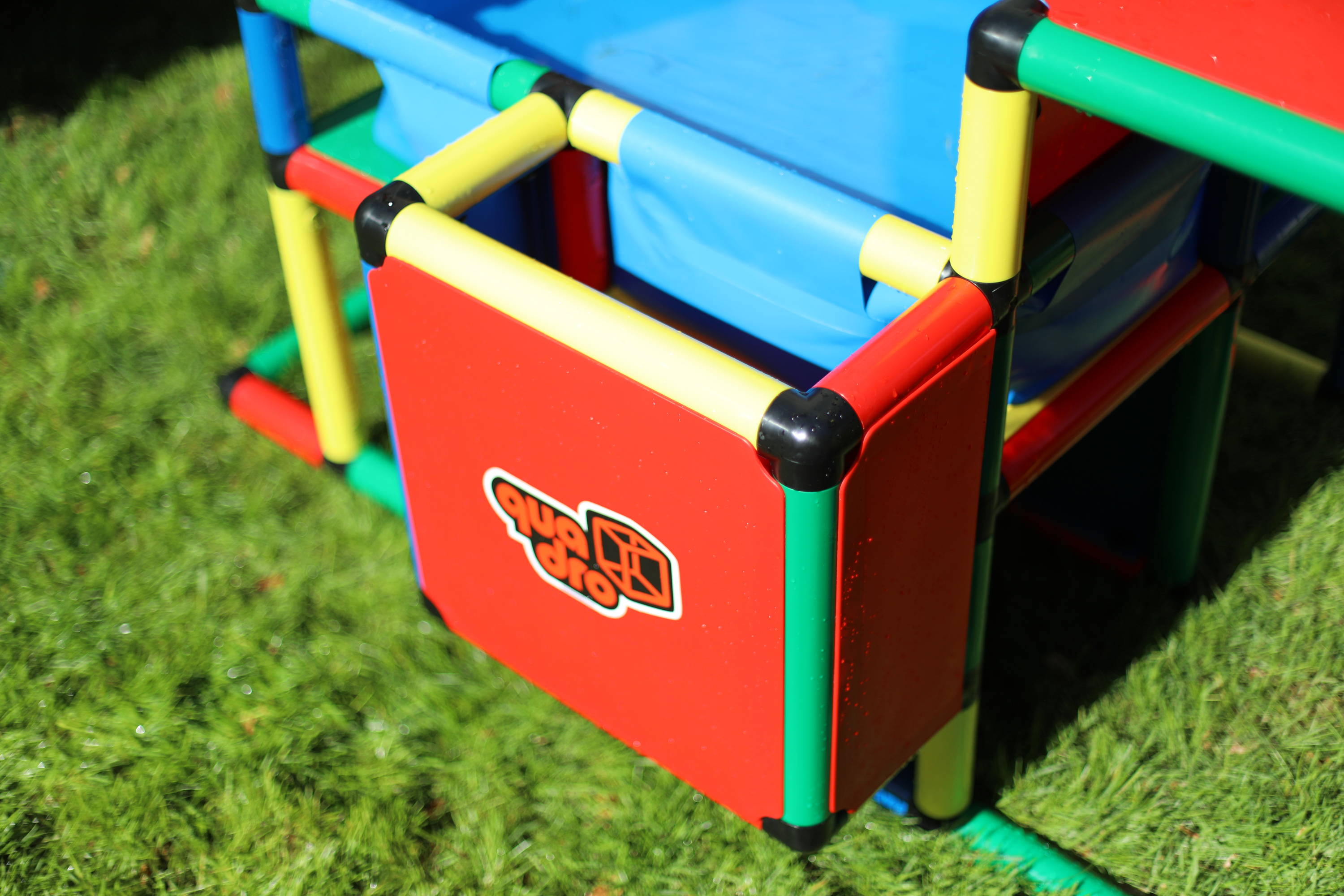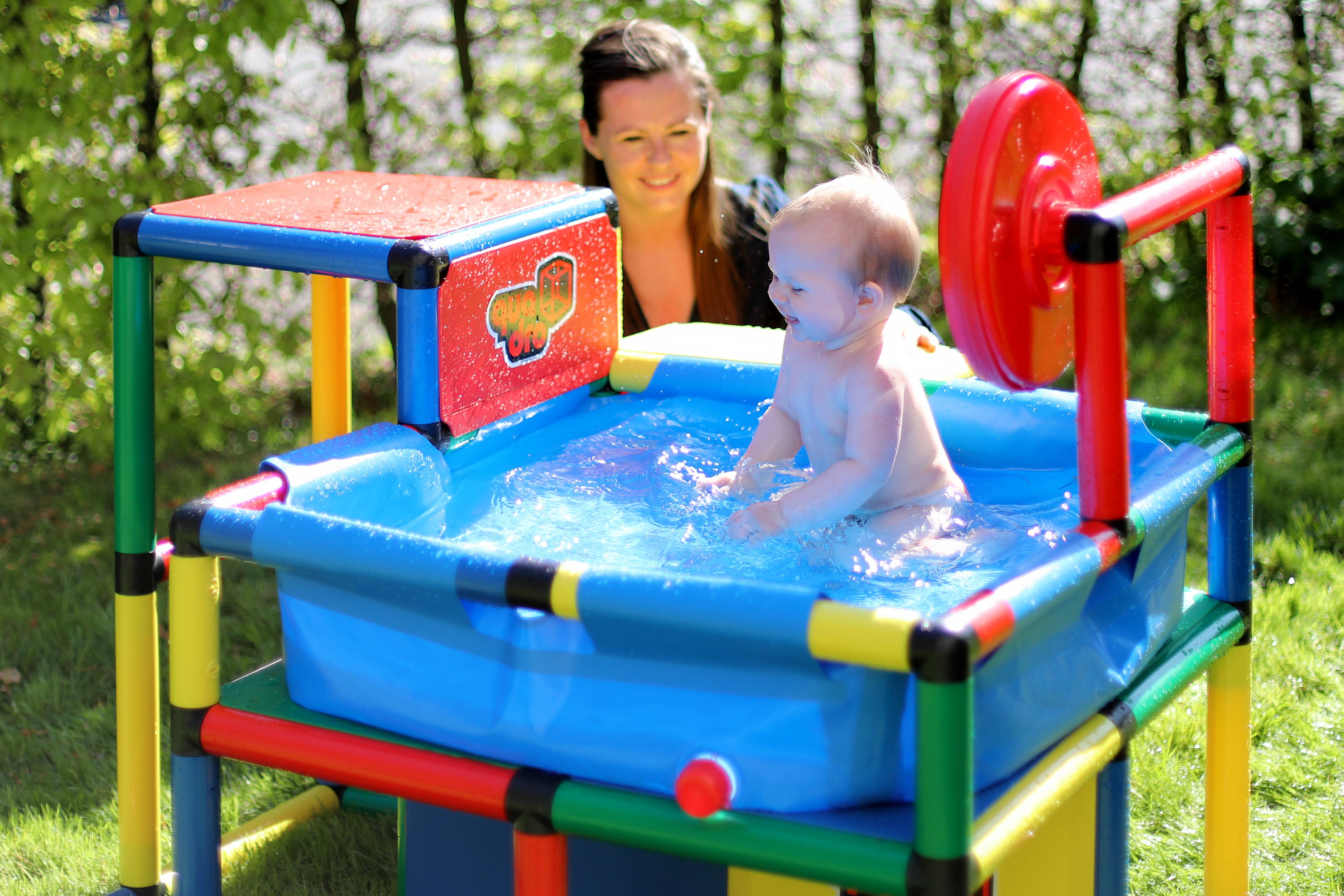 The height of the water table is perfect for comfortably sitting next to your child. No more crouching down to the kiddy pool until your legs get tired.
On its own, Evolution is one of the most versatile QUADRO kits. Bring it indoors and convert it into a climbing tower with a baby slide. Find more design ideas in the Model Database.
1x Evolution (14080)
1x Pool Liner XS (10017)
Assembly Instructions
Safety Instructions / Construction Tips